Canoeing and kayaking on the Ciron
Only 7 km from Préchac Park the Villandraut canoeing and kayaking base is the place to explore the Ciron gorges with its cliffs, watermills, castles and forests.
http://basevillandraut.e-monsite.com
Graves and Sauternais Golf Club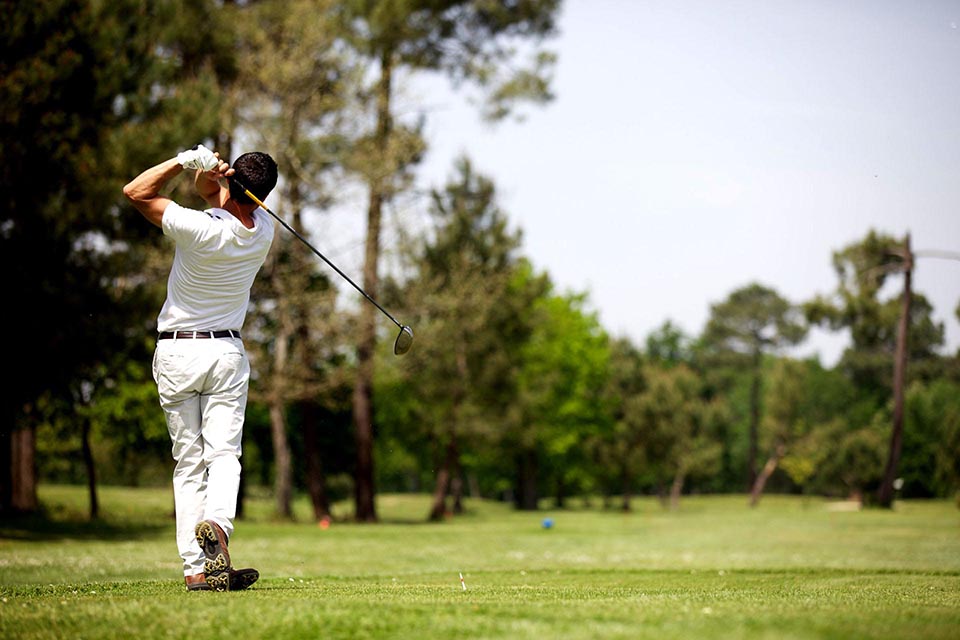 Wit hits 18 hole course and restaurant open 363 days a year the golf club is just 20 minutes drive from "Préchac Park".
http://www.golf-des-graves.com
Horseriding
A wide choice of equestrian centres are within easy reach of « Préchac Park ». And don't forget the renowned showjumping event at Cazeneuve Castle every August.
http://www.jumping-cazeneuve.com
Bicycle Tourism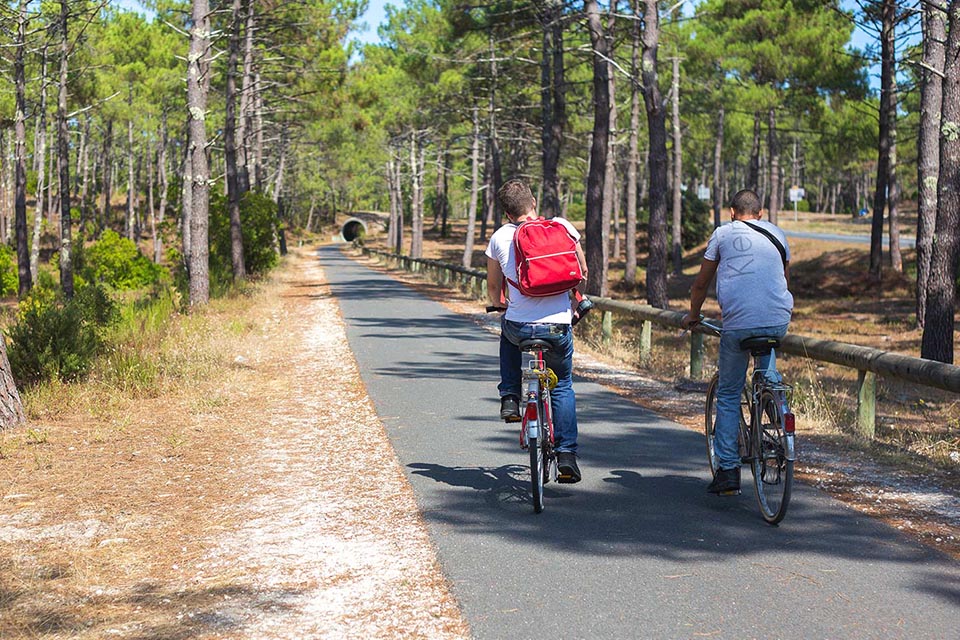 More than 400 km of bicycle paths criss-cross the pine forests, often following the now dis-used timber industry railway lines. At "Préchac Park" we will lend you bicycles free of charge and we can even prepare you a picnic lunch hamper.
http://www.gironde-tourisme.fr/a-voir-a-faire-en-gironde/balades-et-randonnees-en-gironde/balades-a-velo/
Hiking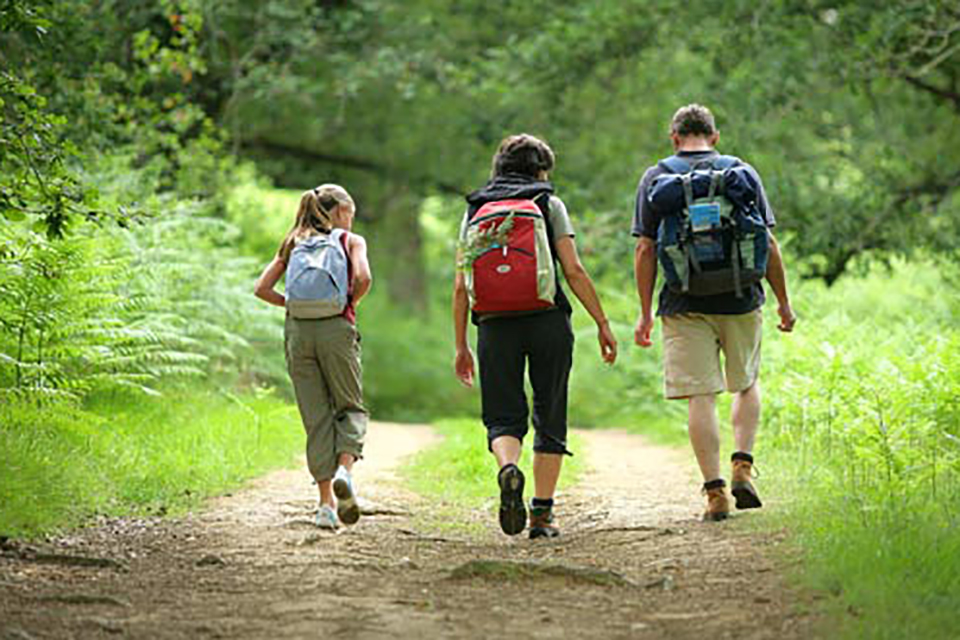 A secondary arm of the Saint James Way to Santiago de Compostela goes right past the front door of "Préchac park". Why not get in training for the long walk ! We can advise you on the best local hiking paths. And we have a good supply of maps so you won't get lost.
Visit a "Palombière"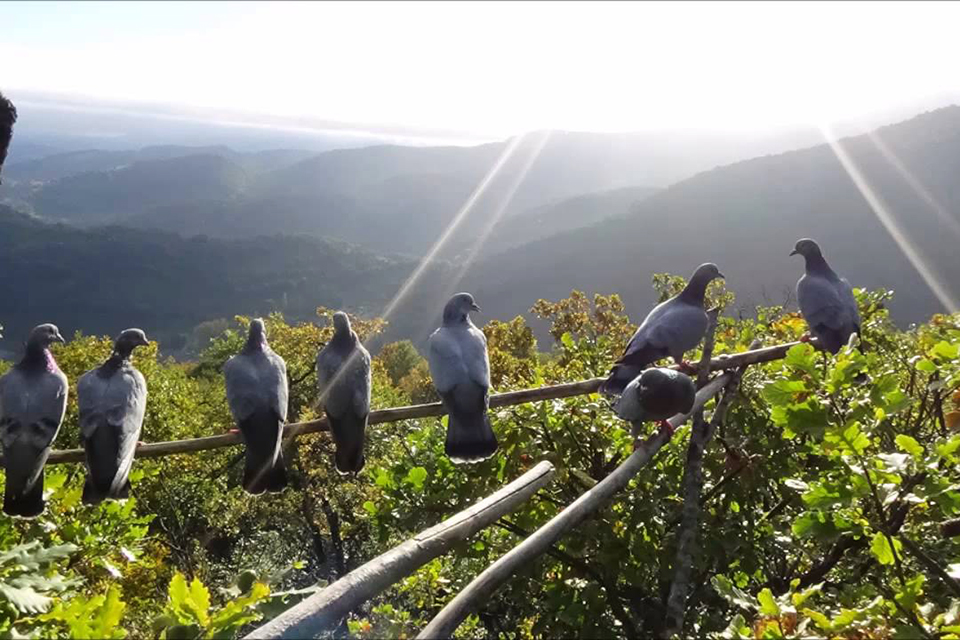 A « palombière » is the hide used by the hunters of migratory pigeons in the Girondine Landes region. Visit one of these unique constructions, tunnels covered by fern fronds, scan the sky from within the lookout post, discover this special world of traditional conviviality.
On demand
The Atlantic Coast beaches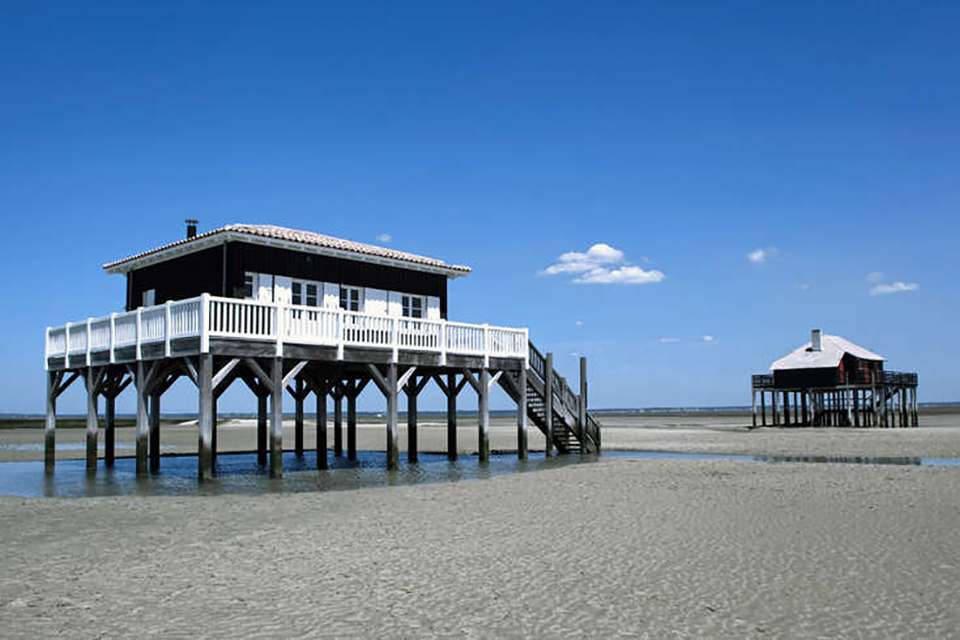 Just an hour from « Préchac Park » you will discover the famed beaches stretching from the mouth of the Gironde to the Spanish border. Arcachon, Biscarosse, Mimizan, etc…

Arcachon à 1h15 www.bassin-arcachon.com
Biscarosse à 1h www.biscarrosse.com
Mimizan à 1h15 www.mimizan-tourisme.com